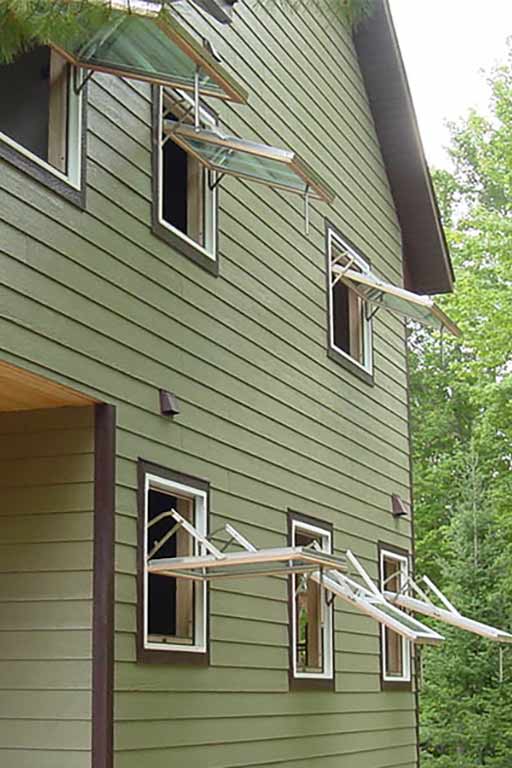 Quality, Durability and Superior Performance
Crafted in Norway, H-Windows offers a simple, yet revolutionary type of window that will enhance the aesthetics of your home while giving you incredible performance and functionality. The unique hinge design makes an H-Window amazingly strong and perfectly balanced. And the design of the hinge allows an interrupted perimeter seal – meaning the harder the wind blows, the tighter the H-Window becomes!
Engineered and manufactured in Europe
Composite aluminum/wood construction (not a clad window). Structurally stronger than aluminum clad windows.
Fully reversible awning or casement for easy cleaning and maintenance
Window does now intrude into interior, or interfere with window treatments.
Unparalleled strength, weather resistance and durability
Available in 5 standard powder coat colors (white, brown, tan, green and creme) or choose a variety of anodized finishes or custom colors.
Has the industry's highest security rating against forced entry
Meets ADA standards – less than 5 pounds of operating force required.

H Windows are built to last a lifetime. They are also extremely energy efficient so they save you money on your utility bill.
Call Modeen Company (736) 425-3600 today to learn more about how H Window products can enhance the beauty, functionality and value of your home.
I cannot believe how quiet the house is now, and our energy bills have been cut in half.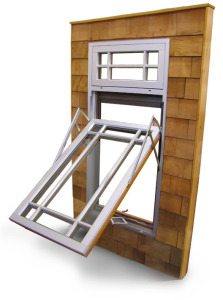 Modeen Company is an authorized and certified dealer for H-Window products.

I would like to thank you for doing such a wonderful job on our new window! They took their time to make sure the job was done right even in the freezing cold weather! 
Chris Ketchum

I'm a great judge of character which my job requires & Brett is a person I would trust to take care of me & anyone who needs his services. Brett has a great "Content of Character."
Bob Dittel

"Modeen Company replaced an odd size door for me. The process was smooth right from the beginning. Brett was very knowledgeable and very easy to work with."
Kathy Pahl

Modeen Company recently (March 2015) installed a new Weather Shield patio door in my home. They did a fantastic job, and I love my new energy efficient door.
Kristen Bedard