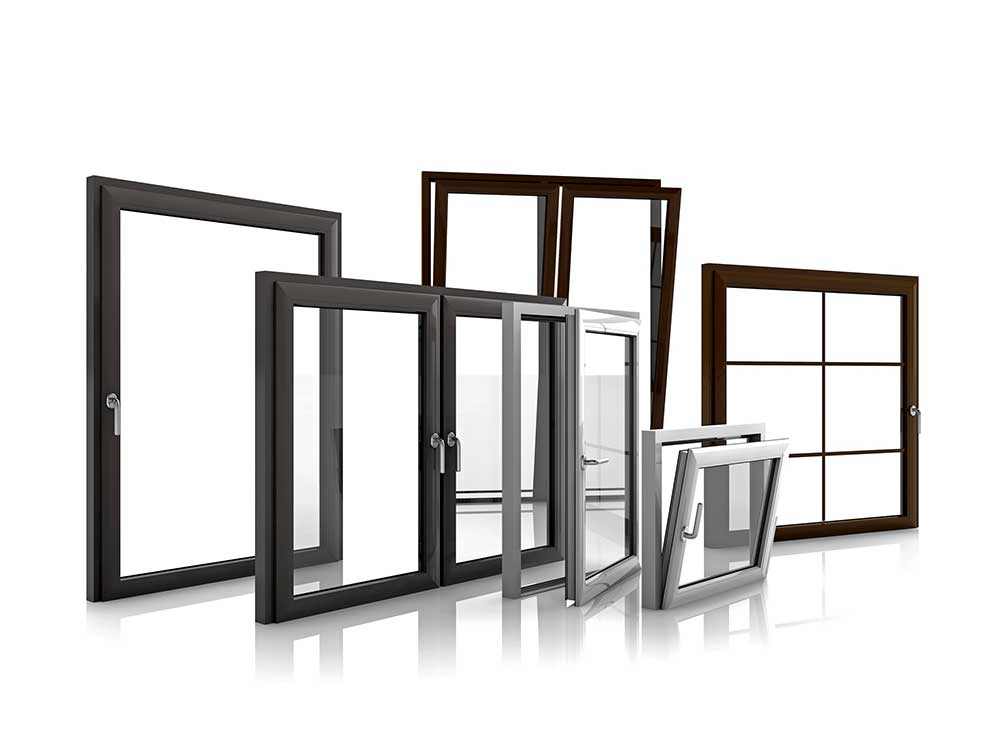 Are you ready to replace your old home windows? There are many decisions you need to make. Don't do anything until you read this window purchasing guide.
Did you know that one of the most common mistakes people make when building a new home is not taking light into account?
When building your new home, there should be plenty of light outlets and fixtures as well as windows. Windows for your house should be as big as possible and should be installed in every room to provide natural light.
That's why it's vitally important to take your time researching windows to buy for your home.
We know that it can be daunting researching the various window options and understanding unfamiliar window terminology, so here we break down the process of buying windows into a few simple steps.
Let's run through each of the steps so you can make a wise window purchasing decision.
Replacement or New Windows
Replacement windows, also known as retrofit windows, are meant for existing homes. They allow you to install windows without having to remove any siding or building materials from your home. Replacement windows can be fitted from inside your house without tampering with any of the existing trim.
New Windows
New windows are meant to be installed on new homes or additions to homes. Unlike replacement windows, these windows feature a nail fin that allows the window to be nailed straight into the frame.
Choosing From Different Window Materials
In general, homeowners can choose from four different window materials. Both replacement and new windows come in wood, aluminum, vinyl, and fiberglass.
Wood is a very eye-catching but expensive option. It insulates fairly well but also contracts and expands depending on the weather conditions in your climate.
Vinyl is popular thanks to low maintenance requirements and affordable price points. It's also durable and offers good moisture resistance.
Aluminum is a strong, low-maintenance, and affordable option, but it's a great conductor of cold and heat.
Vinyl-clad wood is an excellent option but offers the best of both worlds–a low-maintenance vinyl exterior and the splendor of a wooden interior.
Understanding Glass Options
Glass options do vary significantly between brands. Some glass brands come with trademark options, which offer additional energy efficiency or security.
Location and climate should determine the glass you select for your home's windows. If you live in a generally moderate climate, you won't require a highly energy efficient window that would be a necessity for extreme temperatures.
If your home is near an airport or in an urban area, you might consider a window with extra noise protection. If extreme weather like hurricanes are an issue, you should locate a brand that offers an impact-resistant glass.
Generally, there are two labels regularly used from one brand to another–Triple/Double Glazing or Low-E Coating.
Double Glazing puts a layer of gas or air between two panes while Triple Glazing puts gas or air between three panes. This increases a window's energy efficiency and makes the glass more resistant to noise.
Low-E Coating allows heat from the sun to enter the home but significantly reduces heat loss from inside, by reflecting radiant heat back into the room. It can also reduce cold spots and down drafts near windows, improving comfort and increasing usable floor space in the room.
Choosing From Different Window Styles
There are many different styles of windows out there. Different styles can work for some rooms, and certain styles can even appear better when combined. Styles include:
Bay: If you like a dramatic view, choose bay windows. Three windows stretch from an outside wall, with a fixed middle window and two functional side windows.
Double hung: Standard double hung options are perfect for virtually any room. They come with two sashes that vertically slide and tilt in for comfortable cleaning.
Sliding: Current sliding windows slide right or left and feature 2-3 sashes.
Casement: These windows pivot on hinges placed on one side of the frame; they open just like doors. They provide an unobstructed view, as well as a modern and contemporary look.
Awning: Awning windows are hinged on top and open outwards. They are often installed under bigger fixed windows to permit ventilation.
Picture: Although they don't open, picture windows offer the largest view and natural light.
Hopper: Hopper windows are perfect for the basement. They open inwards at the top and have hinges at the bottom.
Bow: Bow windows open any room to the outside as well. At least four windows create a curve, and windows can be operable or fixed.
Garden: Often installed in kitchens, garden windows project outward to let in the right amount of sunlight for spices or growing plants.
Features and Options
You can customize your window to increase its performance and aesthetics. You can try out different finishes and stains, add classy hardware, or choose windows with blinds, grilles, or shades tucked between the glass panes.
Choose Energy-Efficient Options
A huge percentage of your home's temperature changes come from windows. Therefore, try to pick energy-efficient windows that may have a dramatic impact on your energy bills.
Your window's design, glazing, seals, and glass type determine how energy-efficient it is. Tinted or toned glass, IGUs, thermal breaks, and low-e glass are energy-efficient features worth considering.
Window Purchasing Factors to Consider
Purpose: The windows and doors you choose for your house should fulfill the purpose for which you're buying. For instance, if you're planning to purchase a kitchen door, the most crucial consideration is the need for proper ventilation.
Architecture: This is the most basic factor to consider when choosing any door or window. The windows and doors you pick should match your home's style and architecture, and that are also compatible with your home's interior design.
Warranty: Window manufacturers provide different types of warranties to customers. You should keep a close eye on what the warranty covers, especially when picking the glass choices. This will allow you to secure the best deal.
We Can Help!
With all the choices available, window purchasing might seem like a hassle but the professionals at Modeen are here to walk you through the process. If you need help and advice, contact us right away to book an appointment and free estimate.